Welcome to Riverrun Chesapeakes
Puppies have arrived...born 29th May....a few more than she was scanned for so we are open for bookings....
Ir Ch UK Sh Ch Riverrun Caution to the Wind has been confirmed in whelp to UK Sh Ch Arnac Weatherdeck Buoy puppies due May 29th. Buoys details can be found on WWW.Arnacchesapeakes.com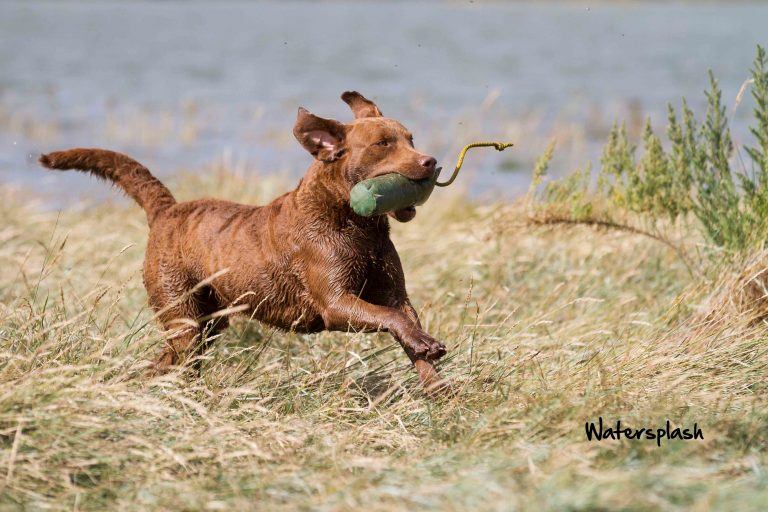 Buoy : BISS GCH Chestnut Hills Windjammer WD SH x Arnac Bay Arapahoe WD
Hips 3-2
Elbows 0-1
Genetically clear for DM, PRA and EIC
Buoy is described as having a strong will to please and very trainable. He loves people ( I have seen how wonderful he was with my own daughter when we visited ).
Ir Ch UK Sh Ch Riverrun Caution to the Wind
BISS AM Ch Sugartrees Moosepond Gunner x Ir Ch UK Ch Int Ch Arnac Bay Winota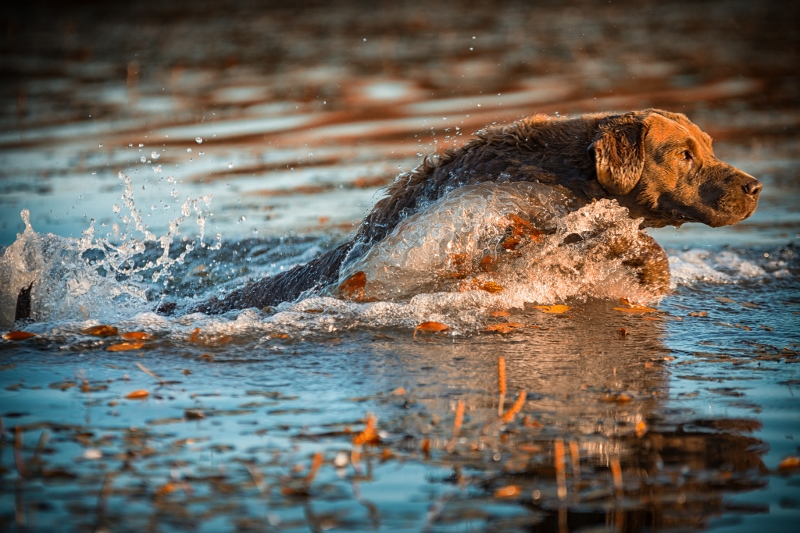 She was Crufts Best of Breed Winner 2018 and followed this up later in the summer by travelling to Amsterdam where she won Best Bitch at the World Dog Show. She has had multiple group placings in her show career. She made breed history by winning the BASC Marsh Trophy in the Gamekeepers classes at Crufts twice. She passed her field trial qualifier with ease in 2016 and has also won the CBRC Open working test in 2017. Uisce is a very sociable girl with a strong will to please and high drive. She works hard during the winter months.
Hips 4:7
Elbows 0:0
Eyes clear cert August 2018 BVA approved


Chesapeakes have been part of our lives since 2002.

We set out looking for a dog as capable in the working field as the show ring and needless to say it also had to be a valued member of our family. We found not only a dog that filled all these requirements but from it has grown a passion to maintain the intelligence, strength and unique character of this wonderful breed.
We would like to introduce you to our newest addition , Riverrun Everybody's Friend aka Cara.
Find out more about her by clicking on her page.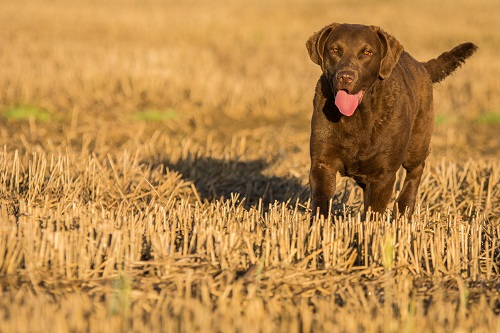 Over the last number of years we have had great success with our dogs when competing in the BASC gamekeepers classes at Crufts. Uisce has won the Marsh trophy twice for Best AV working retriever bitch. This has never been achieved by any breed. So this year, with Uisce absent from Crufts on maternal duties Lotta stepped up to the plate and unbelievably won the Marsh trophy again....bringing it home to us for the third time.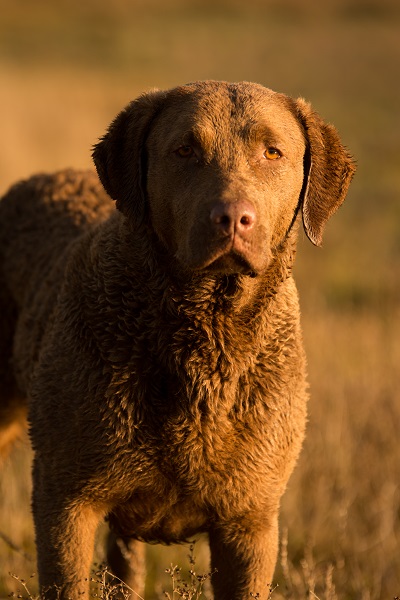 Arg Ch Ir Ch Sailorsbays Blizzard, Lotta.Bred by Ms Mecha Roizman Co-owned by Mecha and Us here at Riverrun.